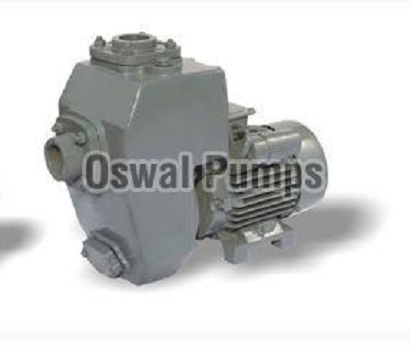 Mud pumps are designed to be used on drilling rigs. These plunging devices are utilized for pumping the drilling fluid into the drill string. However, some of the mud pumps are made use of in construction sites to help transfer concrete mixture. When used in a drilling rig, mud pumps provide for several purposes. The chief function of the mud pump is to push the mixture into the earth's surface. Mud pumps are also used for clearing the sludge as well as the mud extracted from the earth's surface. Listed below are a few significant advantages of using mud pumps for drilling rigs.

User-Friendly Structure

The best feature of the mud pump is that the structure is quite simple, and therefore it aids in disassembly and maintenance. There are no complex parts or methods that the user needs to learn or train beforehand to operate. Since the structure is simple, it is easy to maintain and look after. Any displacement can be rectified easily with the help of shifting the motor or mechanism. Mud pump suppliers in Haryana offer a variety of mud pumps for their clients like triplex, quintuplex pumps, etc at an affordable price.

Smooth Operation
Mud pumps are renowned for their smooth operation and efficiency. A good quality mud pump will allow increased fluid ability at a lower speed that aids in the durability of other parts and components of the mud pumps. The flow of the drilling fluid is also stable without over current or pulsation.

Reduces Erosion

Another advantage of using good quality mud pump is that these come with a suction –valve retainer that comes with a unique design and aid in reducing fluids and erosion during the process of drilling. The suction- valve retainer help impact fluid life and make them last longer. You can easily find leading mud pump manufacturer in Haryana that provide clients with superior quality suction-valve retainer with the mud pump to their clients at economical rates.

Self Adsorption Ability

Mud pumps like triplex, quintuplex pumps, etc, come with a highly beneficial self-absorption ability. It allows the machine to suck the fluid without the use of the bottom valve.

Great Strength

The great strength and sophisticated design have made the mud pumps highly demanded machines for drilling purposes. The power generated by them can often exceed 2700bhp along with the flow rate of 51.3 bpm. Due to its immense power, the mud pump can deliver high velocity & concentration of suspended slurry.

The above-discussed benefits of mud pumps for drilling rigs are only among the few. Different types of mud pumps are designed for a specific purpose. You can easily find a coveted mud pump supplier online that offers quality products and the best after-sale services to their customers at the best price. You can also compare prices on different websites to get great deals and discounts on the purchase of mud pumps. Going through the various customer testimonials will allow you to have a greater understanding of the product quality and services of your preferred vendor or supplier.
This entry was posted on December, 14, 2020 at 10 : 21 am and is filed under Mud Pump. You can follow any responses to this entry through the RSS 2.0 feed. You can leave a response from your own site.